About
Background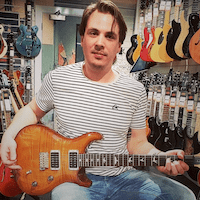 Like many developers, it all started with music. When I was about 14-15, I was in a band in school and we needed a website. I built it with MS FrontPage (shudders). A little later I was coding HTML and CSS by hand and was hooked.
While in university (Communication Science) I was freelancing, mostly creating WordPress sites for small and medium sized businesses. I learned how to create WordPress themes, how to make those sites fast, how to add interactivity with jQuery (back then everything had to have a slider) and how to deal with clients.
After that, I worked as a front end developer in market research (both survey gamification and building dashboards), worked in education (software for primary school teachers) and building management.
Currently, I work as a front end engineer at Miele X in Amsterdam. They are responsible for the online activities of the Miele brand.